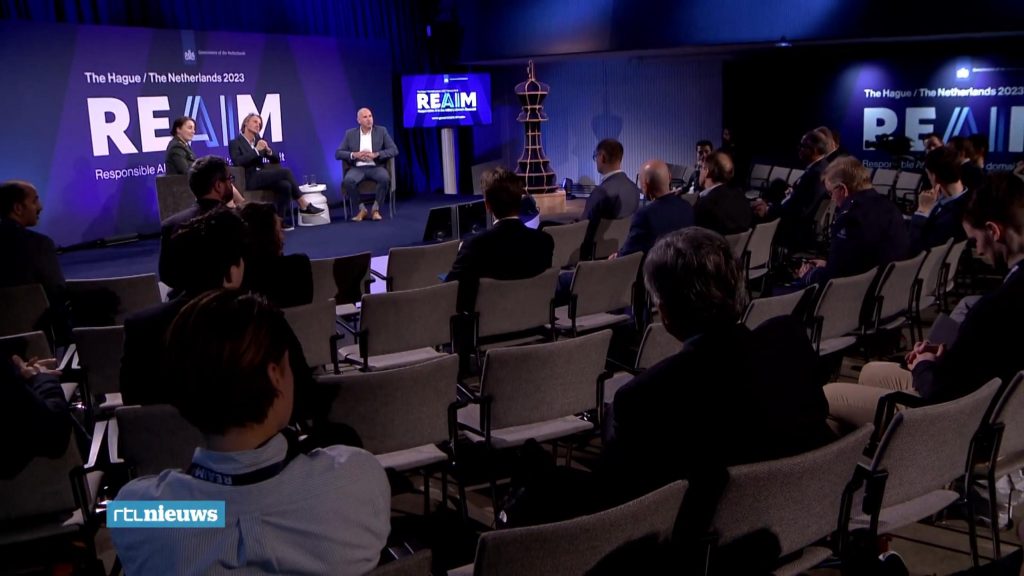 The REAIM Summit's first edition featured a range of sessions and activities, including four high-level sessions, around 35 breakout sessions, 20 AI demonstrations, an academic forum, innovation hubs, and student hubs.
During the summit, NATO C2COE Director Colonel Mietta Groeneveld (NLD A) participated in an on-stage panel discussion on the cutting-edge of AI, covering topics such as the evolving battlefield, the most impactful future technologies and the safe and responsible adoption of AI. The panel provided practical solutions and highlighted leading-edge scenarios for decision-makers in government, business, technology, and operations to consider.
About Reaim 2023
REAIM was an in-person conference, with virtual elements to cater to online audiences. The summit featured a varied selection of interesting plenary and breakout sessions, 'talk shows', demonstrations, debates and workshops, and will offer excellent opportunities for you to meet other experts.
The summit covered the following themes.
Mythbusting AI: breaking down the characteristics of AI – what do we need to know about the technical aspects of AI to understand how it can be applied responsibly in a military context?
Responsible deployment and use of AI – what do military applications of AI mean in practice? What are the main benefits and vulnerabilities?
Governance frameworks – which frameworks exist to ensure AI is applied responsibly in the military domain? What additional instruments and tools could strengthen governance frameworks, and how can stakeholders contribute?
The REAIM Summit saw 2500 attendees from 100 countries with 80 government representatives contributing to the Responsible use and deployment of Military AI.
Picture: RTL Nieuws, RTL Nederland