Article from NATO Joint Warfare Center, Stavanger Norway
---
The Joint Warfare Centre (JWC) hosted a delegation from the NATO Command and Control Centre of Excellence (C2COE) on Tuesday, Jan. 14, led by Colonel Robert Meeuwsen, Director C2COE. The guests were welcomed by Rear Admiral Jan C. Kaack, Commander JWC. The mission of the NATO C2COE is to support NATO, nations and international organisations with applicable knowledge on Command and Control (C2) at the operational and higher tactical level.
The visit to the JWC bolstered the existing relationship between both organizations and helped foster a deeper understanding of how each Centre supports NATO's warfare development efforts and future strategies.
Director NATO C2COE also took the opportunity to present an excellent staff lecture on C2 in future multi-domain operations and the advantage of technology in enhancing the decision-making process.
---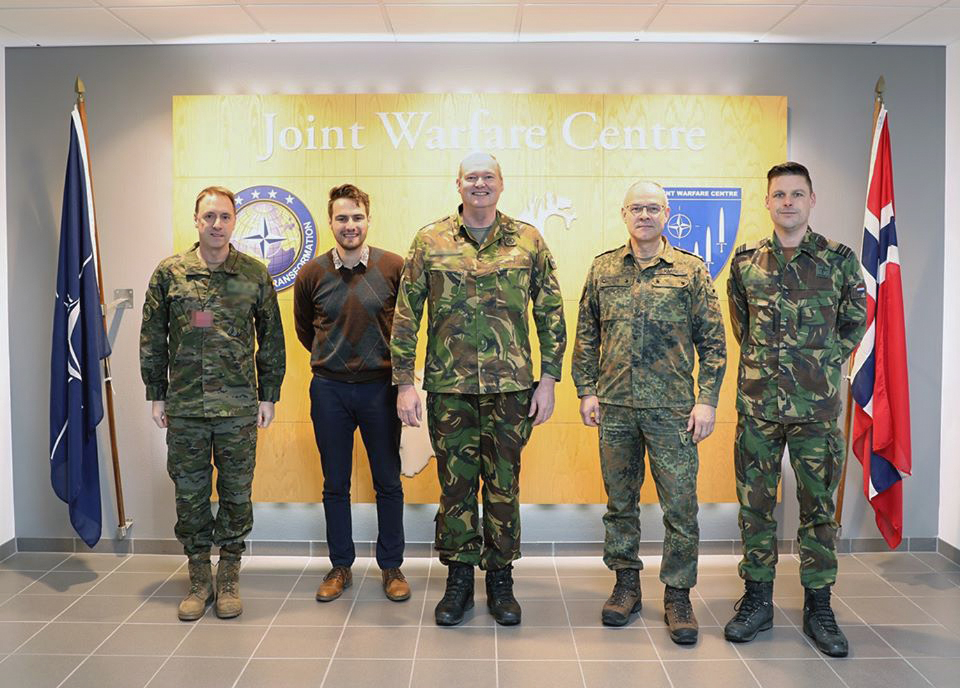 Photo: JWC PAO/released